GAM Multistock - Health Innovation Equity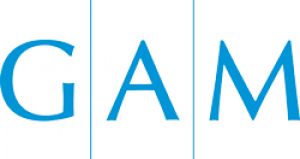 Long-time drivers
Inovation drivers return
Expansion phase
Sector consolidation
The manager has over 23 years' investment experience and a successful track record in the active management of healthcare equity.
Flexible allocation across all sub-sectors of healthcare worldwide means the manager can leverage changing growth dynamics and diversify portfolio risk.
The manager takes advantage of both depressed valuations and growth opportunities, as an effective way of generating alpha.
The manager has proven its ability to invest early in areas of high medical need through new or improving treatments, therefore capturing as much value creation as possible.
What is the investment philosophy?
The manager believes innovation is key to successful stock picking, as a potential driver of superior returns. Innovation adds value to drug development as once a medicine is commercialised it has the potential to generate substantial cash flow. This cash flow is highly predictable due to a defined patient pool, price and targeted penetration rate, and long lasting due to patent protections. The manager believes value can be achieved by investing in companies with strong fundamentals that provide growth opportunities fuelled by innovation, as well as capturing potential related to emerging markets and an ageing global population.
What is the investment process?
The process focuses on adding value through bottom-up stock selection, based primarily on fundamental research. The manager seeks to identify innovation opportunities through the identification of top-down trends, with a focus on new growth opportunities and areas of future returns. A set of defined opportunities is established on which they assess companies, meeting up to 140 companies annually and looking at competitiveness and valuation to determine innovative companies with attractive valuations. The portfolio of approximately 50-60 stocks is diversified across sub-sectors and therapeutic indications to reduce risk. The manager uses a disciplined buy and sell process as part of its ongoing risk management function.
What is the investment objective?
The fund seeks to achieve long-term capital growth by investing globally in innovation-driven companies active in all health-care sub-sectors (pharmaceuticals, biotechnology, health-care services & supplies, medical technology, specialty pharmaceuticals and generics). The actively managed fund is suitable for equity investors with a long-term horizon and appropriate risk awareness who wish to complement their portfolio with a concentrated investment in the health-care sector.
What are the risk factors?
Currency Risk – Non Base Currency Share Class: Non-base currency share classes may or may not be hedged to the base currency of the Fund. Changes in exchange rates will have an impact on the value of shares in the Fund which are not denominated in the base currency. Where hedging strategies are employed, they may not be fully effective.
Equity: Investments in equities (directly or indirectly via derivatives) may be subject to significant fluctuations in value.
Capital at Risk: All financial investments involve an element of risk. Therefore, the value of the investment and the income from it will vary and the initial investment amount cannot be guaranteed. 
Concentration Risk: Concentration in a limited number of securities and industry sectors may result in more volatility than investing in broadly diversified Funds.
Single Country Risk: Investment in companies of a single country may be subject to greater political, social, economic and tax risks and may be more volatile than investments in more broadly diversified funds. Local tax law may change retrospectively and without notice. 
Liquidity Risk: a given security cannot be traded quickly enough in the market to prevent a loss, or make a profit. 
Market Risk / Emerging Markets: Emerging markets will generally be subject to greater political, market, counterparty and operational risks.
Sector:
Technology and Healthcare
Benchmark:
MSCI World Health Care ND
Investment Style:
Sector Equity Technology
Fund Size (AUM):
USD 141.28M
MSCI Sustainability
Score
Source: MSCI Inc. Last update: Dec 6th, 2020
Morningstar Sustainability Score
Source: Morningstar, Inc.
Last update: Dec 6th, 2020
Data by the open sources of the instrument provider. Last update: 7.12.2020
Rolling performance at 03/12/2020
Performance data by the open sources of the instrument provider. Last update: 7.12.2020
Company
Bristol-Myers Squibb Company
Roche Holding AG Dividend Right
Neurocrine Biosciences Inc
Reata Pharmaceuticals Inc
Biomarin Pharmaceutical Inc
Weighting
5.15%
5.04%
5.01%
4.98%
4.59%
4.56%
4.32%
4.25%
3.22%
2.98%
Top portfolio holdings as of 7.12.2020 | Source: instrument provider.
The information made available to you does not constitute the giving of investment advice or an offer to sell or the solicitation of an offer to buy any security of any enterprise in any jurisdiction. The securities listed above are not registered and will not be registered for sale in the United Sates and cannot be purchased by U.S. investors as the securities can only be purchased in jurisdictions where they have been registered for sale or where an exemption from registration applies. The offer, sale or delivery of the securities within the United States or to, or for the account or benefit of, U.S. Persons is not permitted except pursuant to an exemption from registration under U.S. securities laws, which may not be available; and the availability of the information through the website does not alter or change the persons eligible to purchase the security.
All information on this page is subject to Cyan Reef Terms & Conditions. The branding materials of the financial instruments displayed on this web-page are property of the respective instrument providers. Although the information provided was collected with due care, Cyan Reef does not and may not under any circumstances be responsible for the accuracy of the information provided hereby.
All content on cyanreef.com is for your general information and use only and is not intended to address your particular requirements. In particular, the content does not constitute any form of advice, recommendation, representation, endorsement or arrangement by Cyan Reef and is not intended to be relied upon by users in making (or refraining from making) any specific investment or other decisions.