Following a recent report by the European Fund and Asset Management Association (EFAMA), Europe 'turns a corner' on sustainable investment. As much as 45% of total assets under management in Europe at the end of 2019 integrated ESG strategy. Based on EFAMA, a total of €10.7trn worth of assets use some form of ESG.
In response to the growing demand for "sustainable" investment, more managers have "adjusted" their strategy and investment profile. Morningstar data suggests that 253 investment funds have been repurposed recently. Out of these, 220 funds (roughly 87%) have added ESG label to their fund title.
On top of this, there were a staggering 505 new ESG fund launches in Europe over the 2020.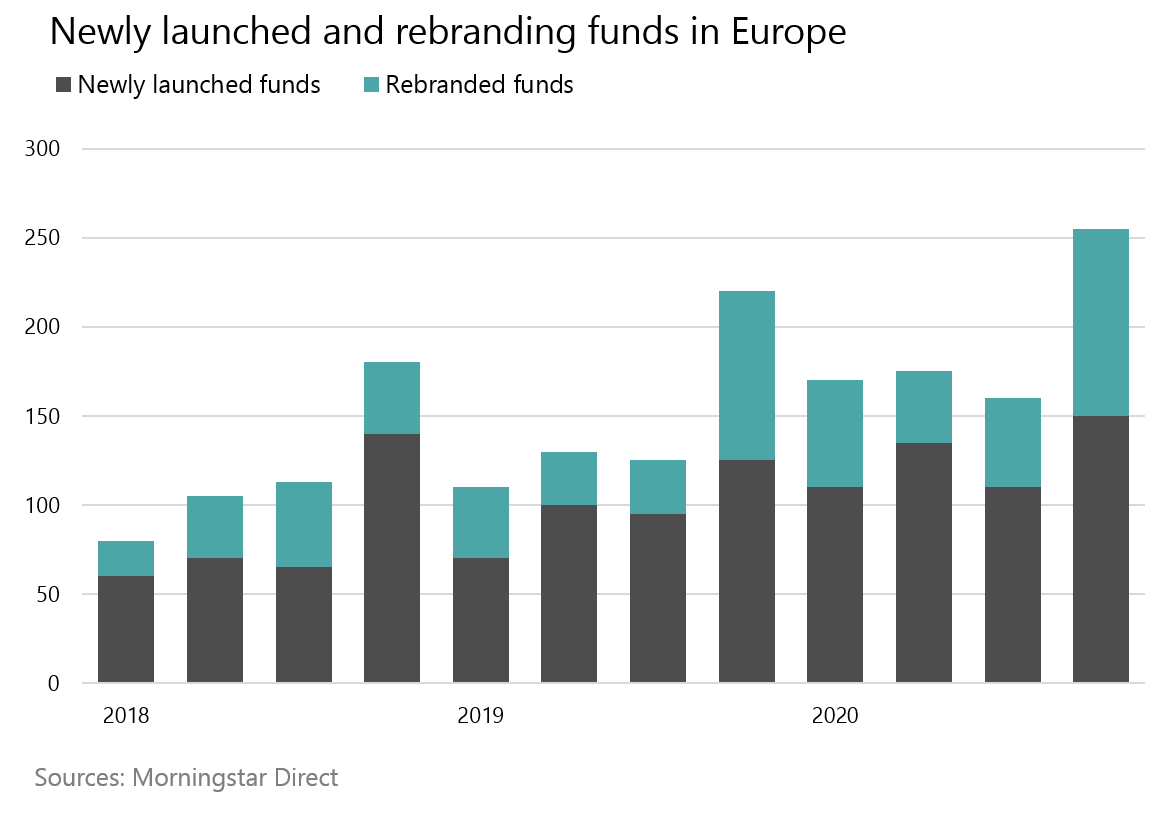 Experts suggest that further growth in ESG-oriented instruments can be expected. Morningstar data shows a particularly strong 84 % quarter-on-quarter rise in inflows of ESG funds during the Q4 2020 in Europe.
Observing such a dynamic, one cannot help but start suspecting a degree of "greenwashing" among the fund managers.
Many companies have started documenting their policies in publicly available sustainability disclosures. Such reports are frequently very large and resource-intensive, pushing forward popular narratives that present the company in a positive light. A typical example of corporate greenwashing would be, for instance, a global oil and gas company publishing a 450-page-long ESG report on its outstanding sustainability initiatives.
Companies tend to manipulate the current disclosure requirements, offering "only" metrics where they perform well. What is more, this kind of data is typically unaudited.
Another layer of complexity lays in the fact that smaller companies have less resources for the intensive processes of public disclosure.
These detrimental trends make it challenging to invest sustainably, especially on the public markets.
From the point of rating agencies, lack of transparency, including lack of relevant data, makes it difficult to assess a fund's sustainability strategy. Therefore, many agencies have begun taking the lack of sustainability disclosures as a negative signal by default (others assume this missing as global market practice and use the industry average as a proxy.
Both the UK and the EU have made a determination to implement new disclosure requirements for investment managers and wealth advisers concerning their ESG policies. The regulator introduces two key aspects of The Taxonomy Regulation and Disclosure Regulation – "SFDR". The majority of the provisions of the Taxonomy Regulation will apply from 31 December 2021. You can read more about the regulatory roadmap in
my recent material
.
Despite the discrepancy in ratings, certain biases affect data from all agencies and which decidedly have an impact on the overall portfolio. Company size and geography are two of the most notable unintended exposures. As a result, rating agencies experience consistent skew favouring large and multinational companies. Check
this article
, if you'd like to see, how ESG data differs between the different rating agencies.